DINK.IT
DINK.IT is a nonprofit Pickleball organization that facilitates community building among the teens of Philadelphia. DINK.IT works to convert abandoned lots into Pickleball courts. This organization will promote well-being and community engagement by hosting court events and clinics. DINK.IT is partnering with Pickleball's leading brand, Joola, to provide free playing materials to the community. By utilizing the fastest growing sport in the country, DINK.IT strives to foster relationships and promote a healthy lifestyle for those in the community.
DISCIPLINES

Branding, Motion, Photography
IN COLLABORATION WITH
Alex Guy, Model
Kayla Pierre, Model
Maddi Monka, Model
Sankar Ramesh, Model

SUBWAY STATION

AGE INFOGRAPHIC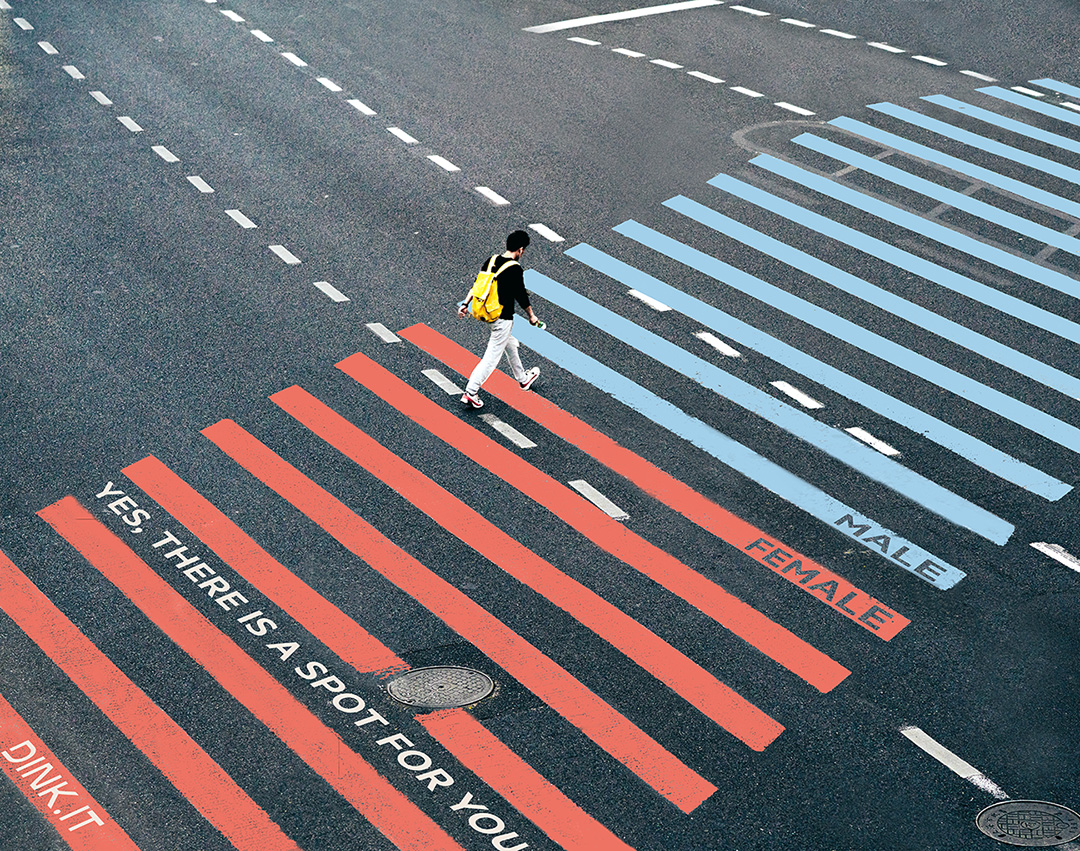 BUS STOP INSTALLATION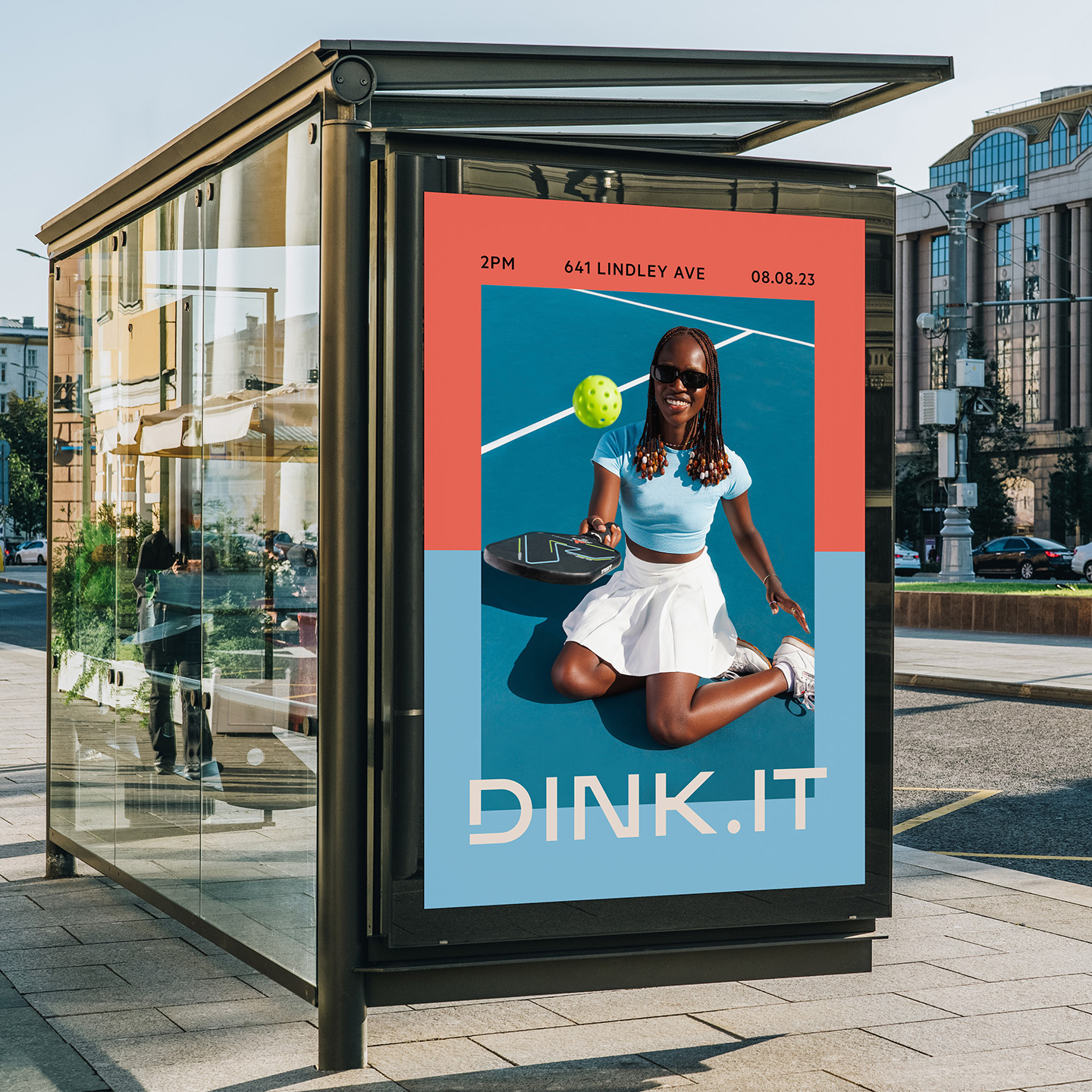 WAYFINDING

PRACTICE WALL

WIND WRAP
PICKLEBALL PACKAGING

STICKERS
JOOLA PADDLE

SOCIAL MEDIA
CAMPAIGN KEY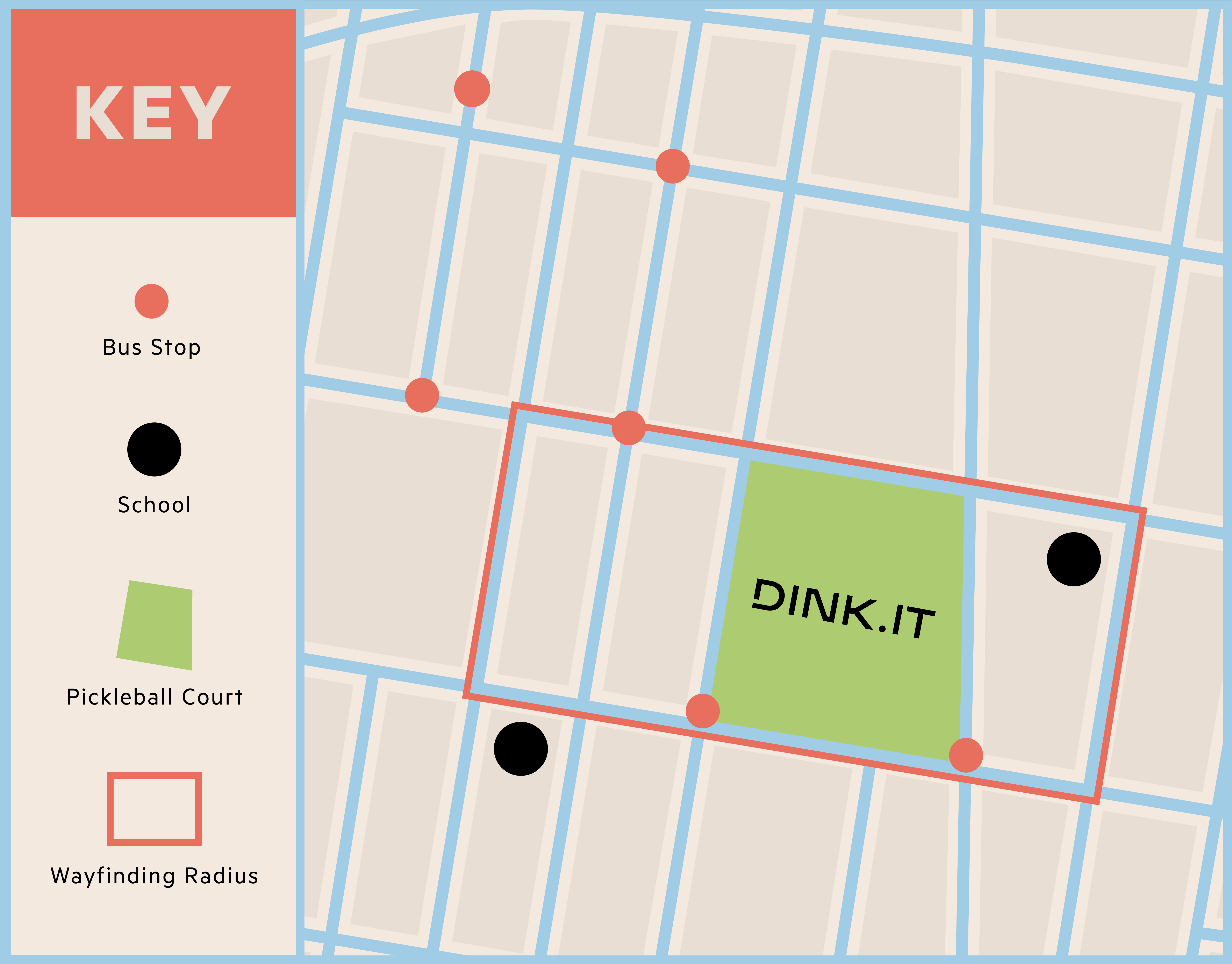 TOOLKIT OF SHAPES

IG GRID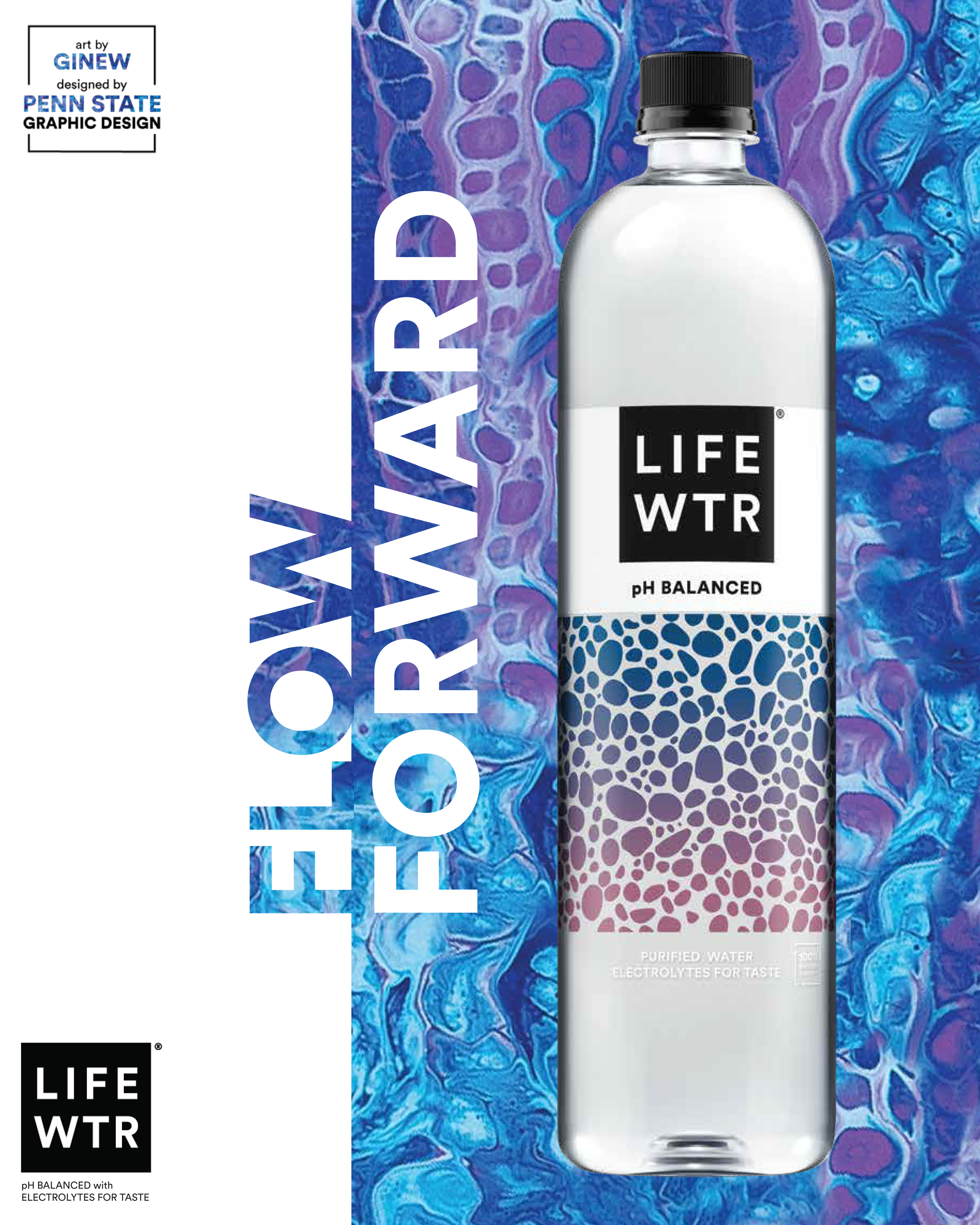 LIFEWTR
Students from Penn State Graphic Design GD304: Practical Communications, in collaboration with PepsiCo's Design and Innovation, LIFEWTR Brand and Design team and North Division Marketing, created a series of key visuals to accompany a brand campaign promoting selected series 11 bottle made specifically for the Penn State University Park campus.
DISCIPLINES

Branding, Motion, Photography
IN COLLABORATION WITH
PepsiCo's LIFEWTR, Brand
Clare Connell, Designer
©2022LIFEWTR and the LIFEWTR Logo are registered trademarks.
PROCESS

Our goal was to design a mental health campaign around the Series 11 bottle "Superior" designed by Ginew. Ginew designed this bottle to reflect the visuals of Lake Superior and to showcase the importance of this lake within their culture. When their community comes to Lake Superior, they feel the most mentally at peace. College students struggle greatly due to experiencing mental health issues and these types of issues are not openly talked about. We wanted to raise awareness and show that these students are not alone by highlighting work from under-represented members of the creative community.

The "Flow Forward" campaign encourages Penn State Students to prioritize their mental health as well as boost brand impressions for PepsiCo's LIFEWTR brand.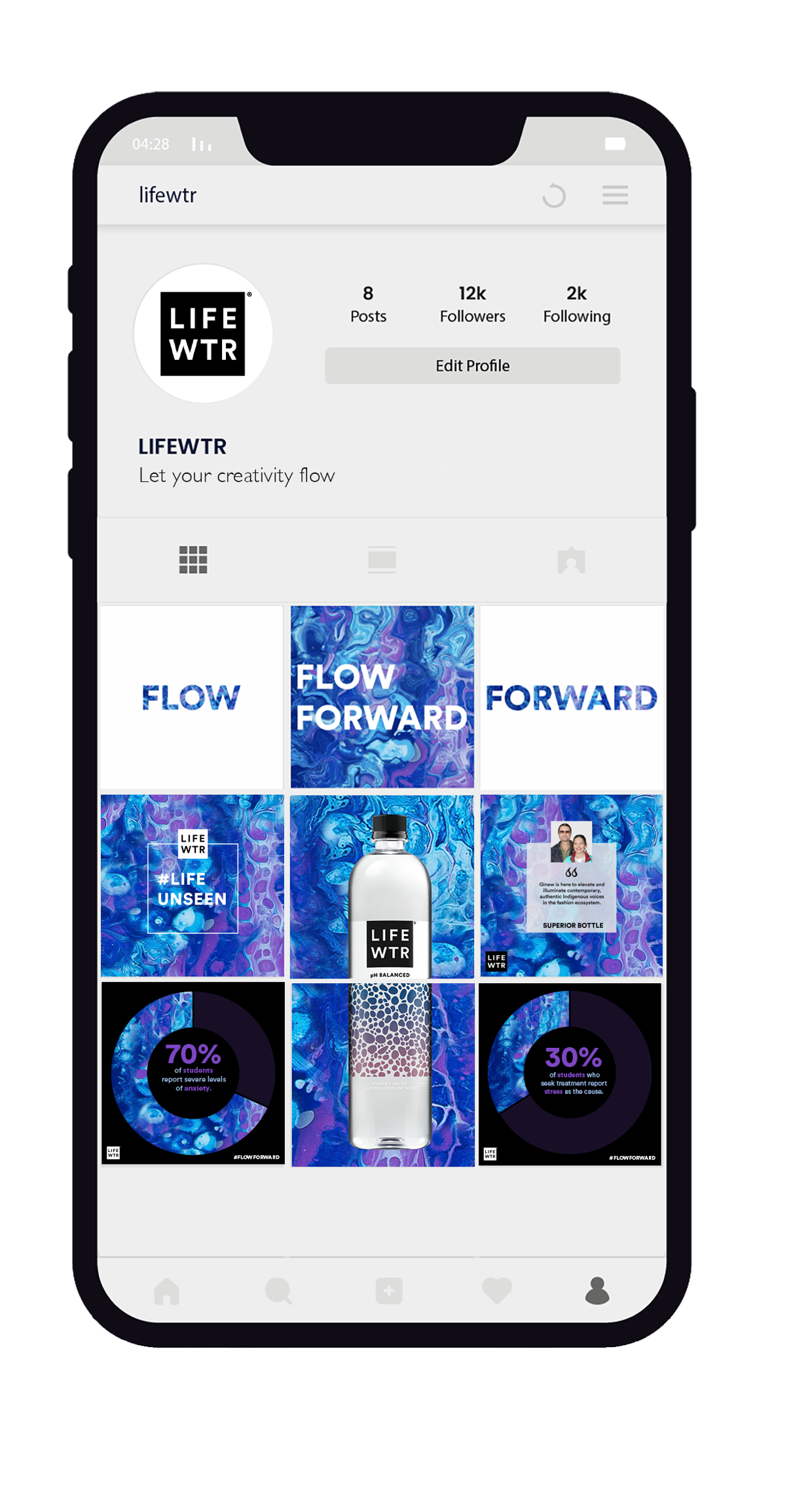 REUSABLE WATER BOTTLES & CAMPAIGN STICKERS


We created a line of reusable water bottles to encourage LIFEWR into a leading position in sustainability. We also designed a collection of stickers in order for student' to be able to creatively express themselves.
To embody our mental health campaign, we designed water fountain wraps. Each fountain found on campus would be wrapped with a different mental health phrase to encourage students to check in on themselves.
We designed an interactive mural where students could follow along and create an internal dialogue within themselves. We have implemented calming practices such as breathing techniques to help students recent themselves.
INTERACTIVE MURAL DISPLAY


INTERACTIVE MURAL STORYBOARD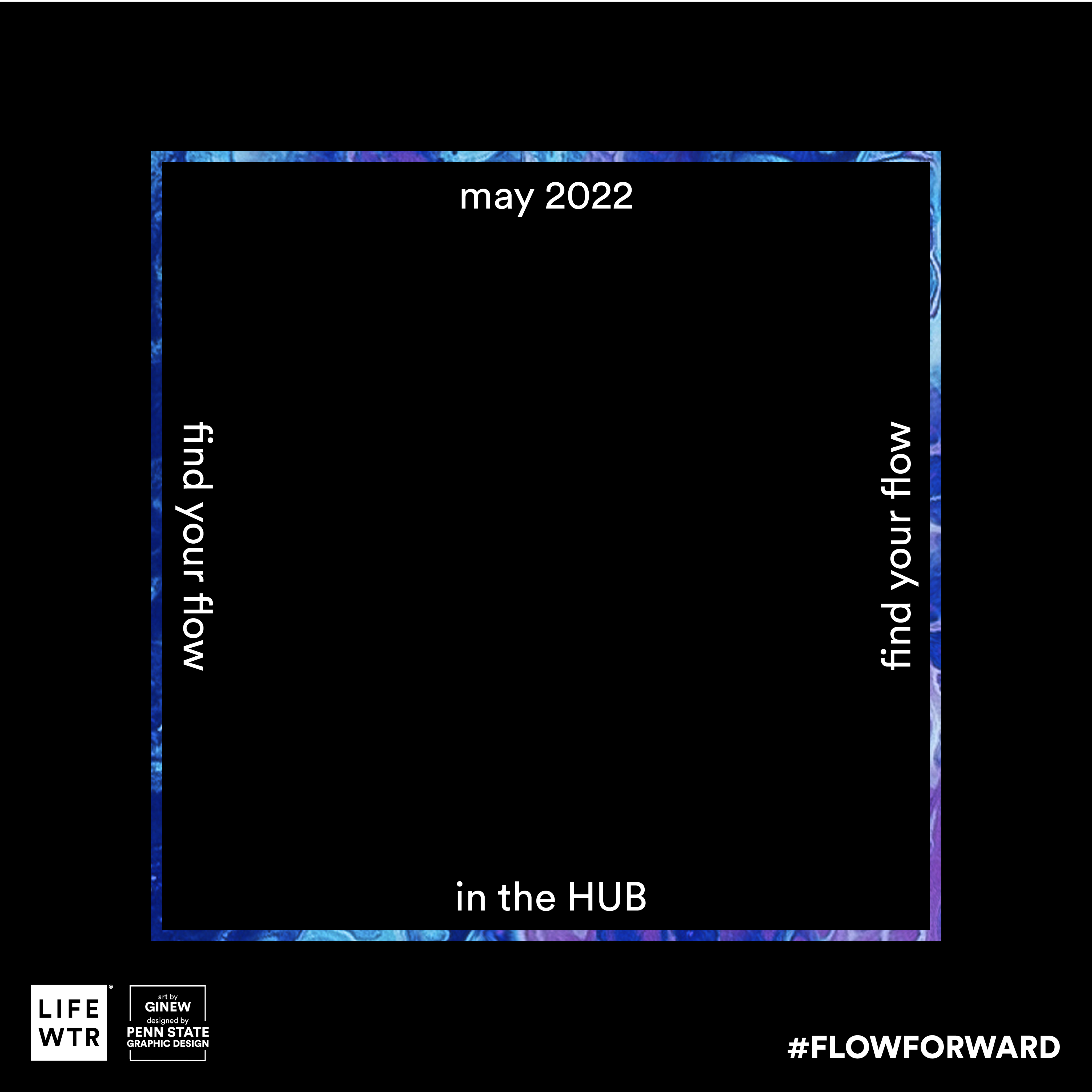 PROCESS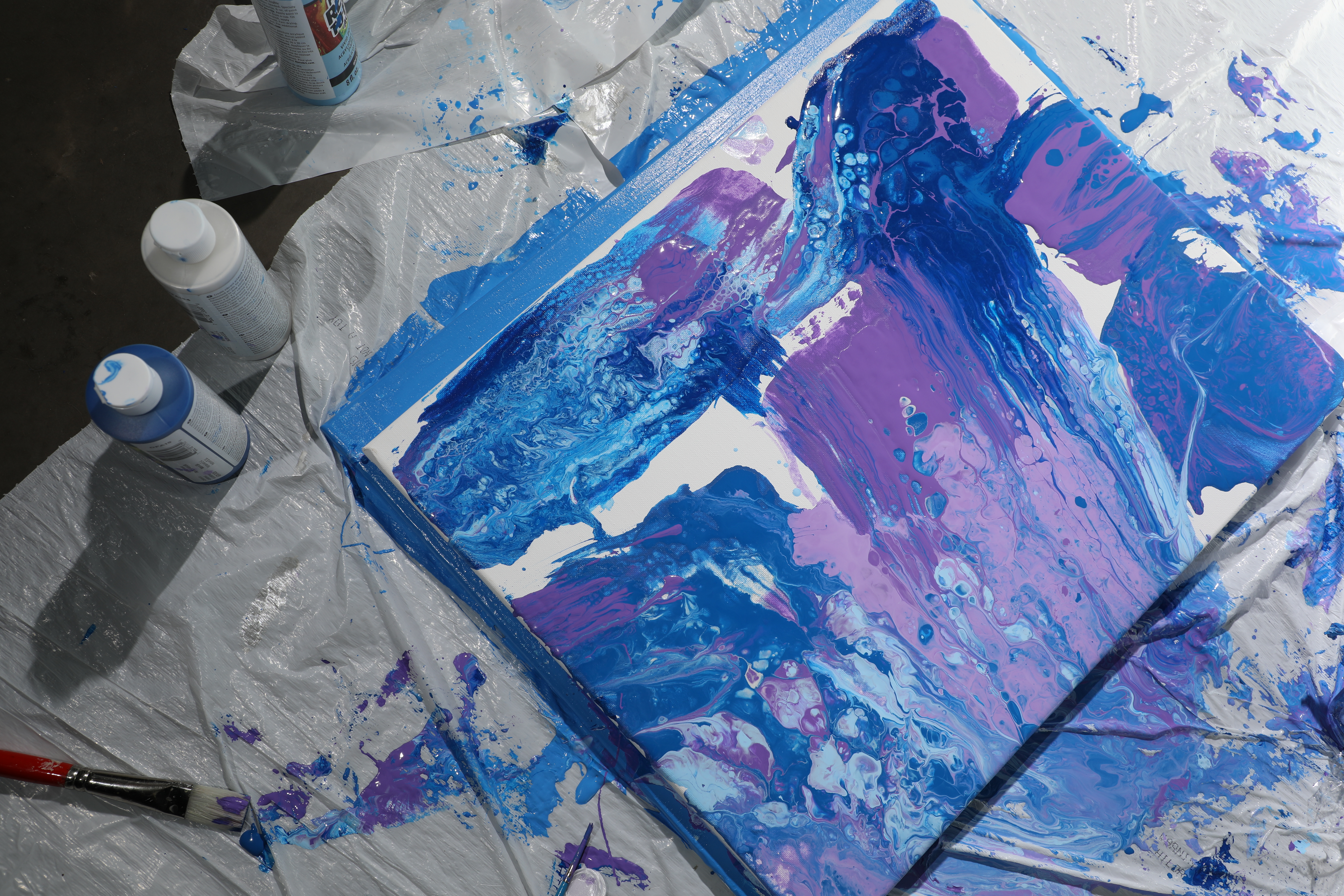 MAN REPELLENT KIT
Man Repellent is a help kit that includes six different objects that can help women defend themselves from unwanted harassment when they are enjoying a night out. This engaging product is designed to empower women by preparing them before they even go out.
The products in the kit include:
-Anti-Pickup Lines Booklet
-Engagement Ring
-Pepper Spray
-Body Glitter
-Nail Polish
DISCIPLINES
Branding, Website Creation, Packaging, Photography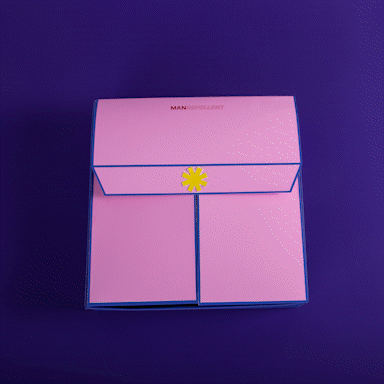 KIT OF SHAPES
PROCESS
HONEYPOT

"Honeypot" is an immersive, educational experience that walks our targeted demographic through the process of how honeybees make honey. This experience is a celebratory, daylong event that takes place within the pollinator garden at the Penn State University Arboretum. This experience uncovers the hidden beauty within the Arboretum.

IN COLLABORATION WITH
Rachel Smith, Designer

DISCIPLINES

UI/UX, Motion, Branding, Packaging, Wayfinding, Signage, Front-End App Development
WELCOME!

LEARNING FEATURES
STATION ANIMATION

PROMO
WAYFINDING
GIFT PACKAGING

ENTRYWAY STRUCTURE
PHYSICAL SIGNAGE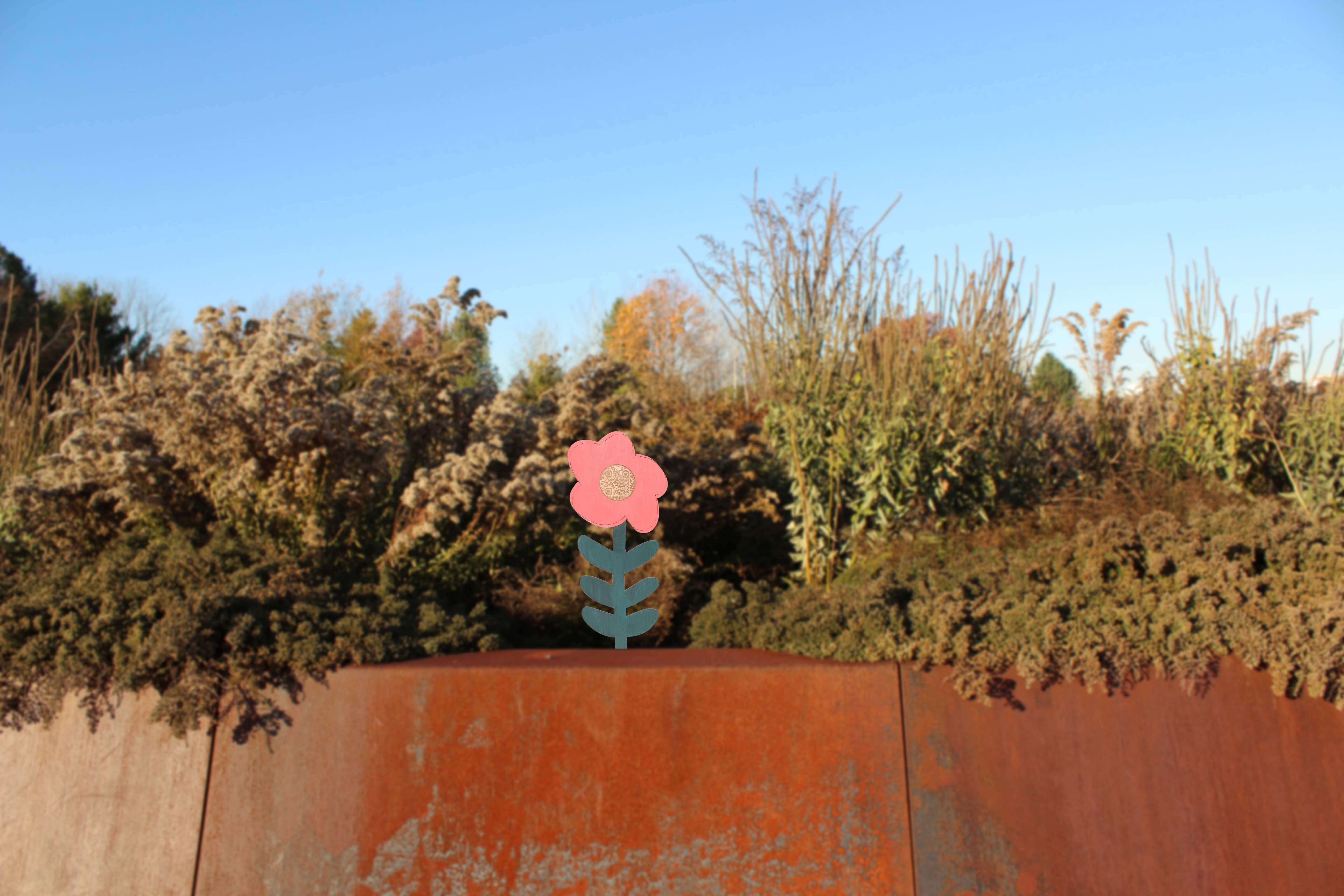 GIFT PACKAGING HOLDERS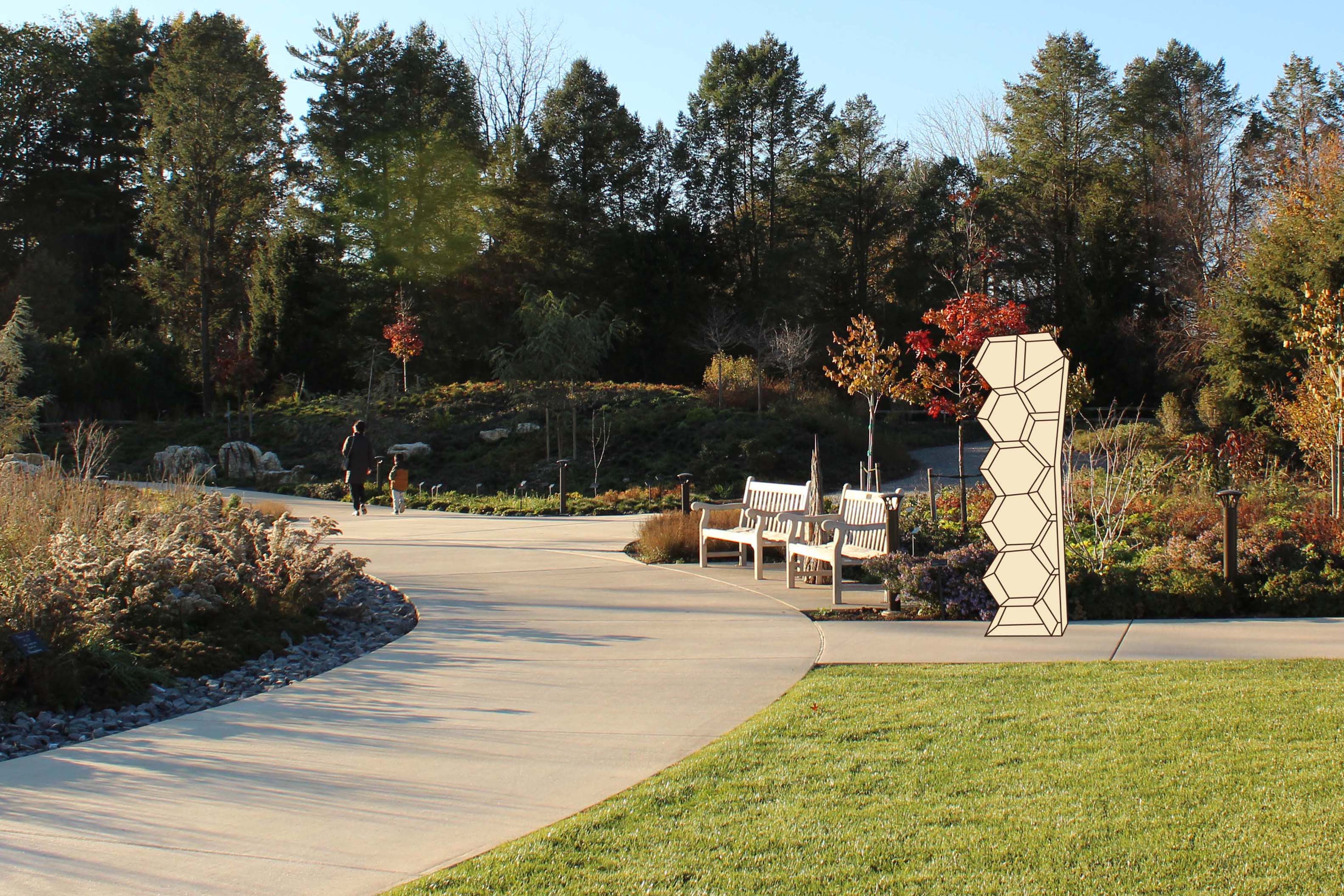 PROCESS
LAAL
Laal is a period brand that provides women in India with safe access to reusable and sustainable period products. Our mission is to help all women have a positive period experience. In collaboration with, Timbrel Chyatee, a textile designer based out of Lancaster, PA.
DISCIPLINES

Branding, Motion, Photography, Typography

IN COLLABORATION WITH
Timbrel Chyatee, Artist
Clare Connell, Designer
Shelby Stewart, Designer
LAAL CUP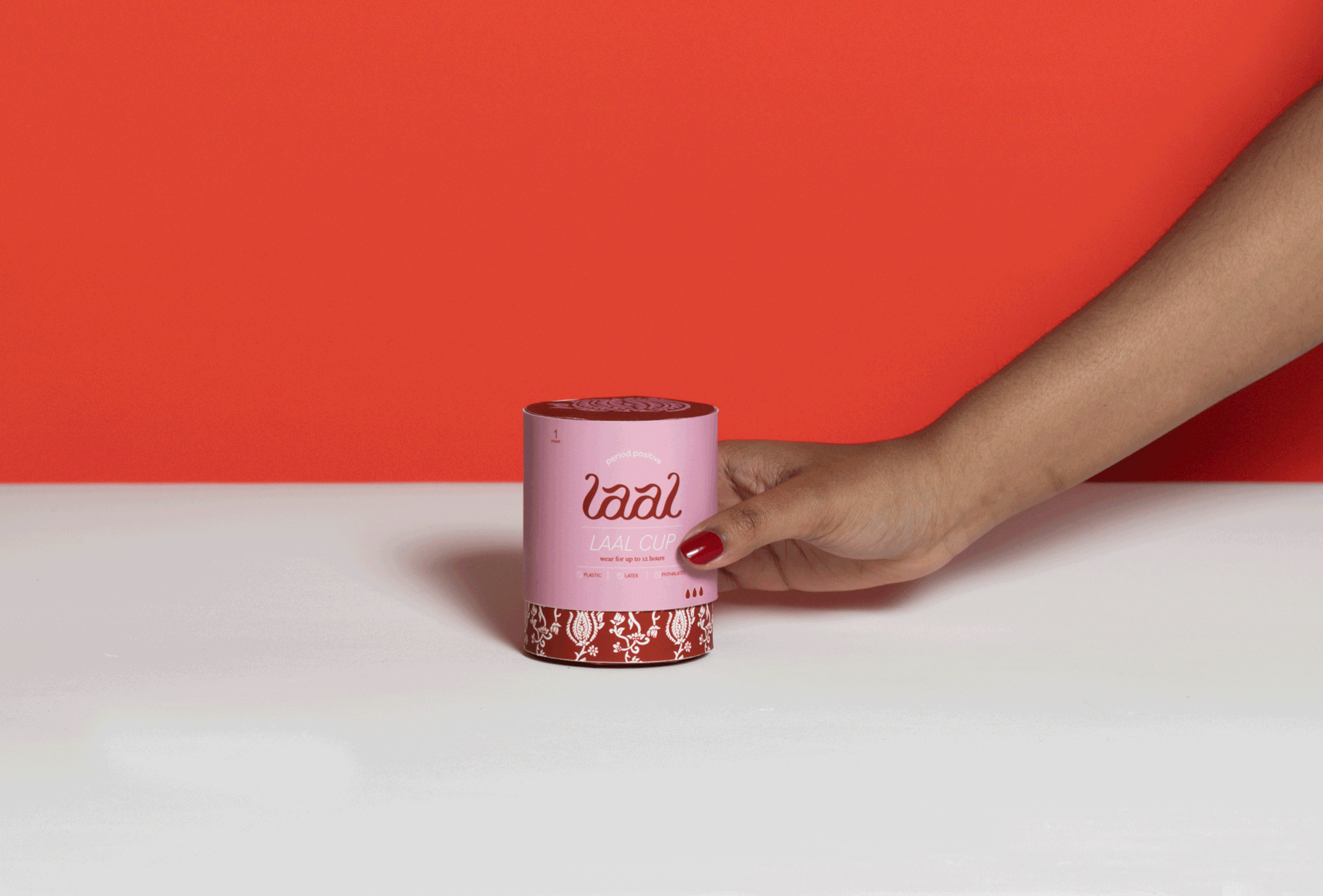 PERIOD GUIDE PAMPHLET

LAAL PADS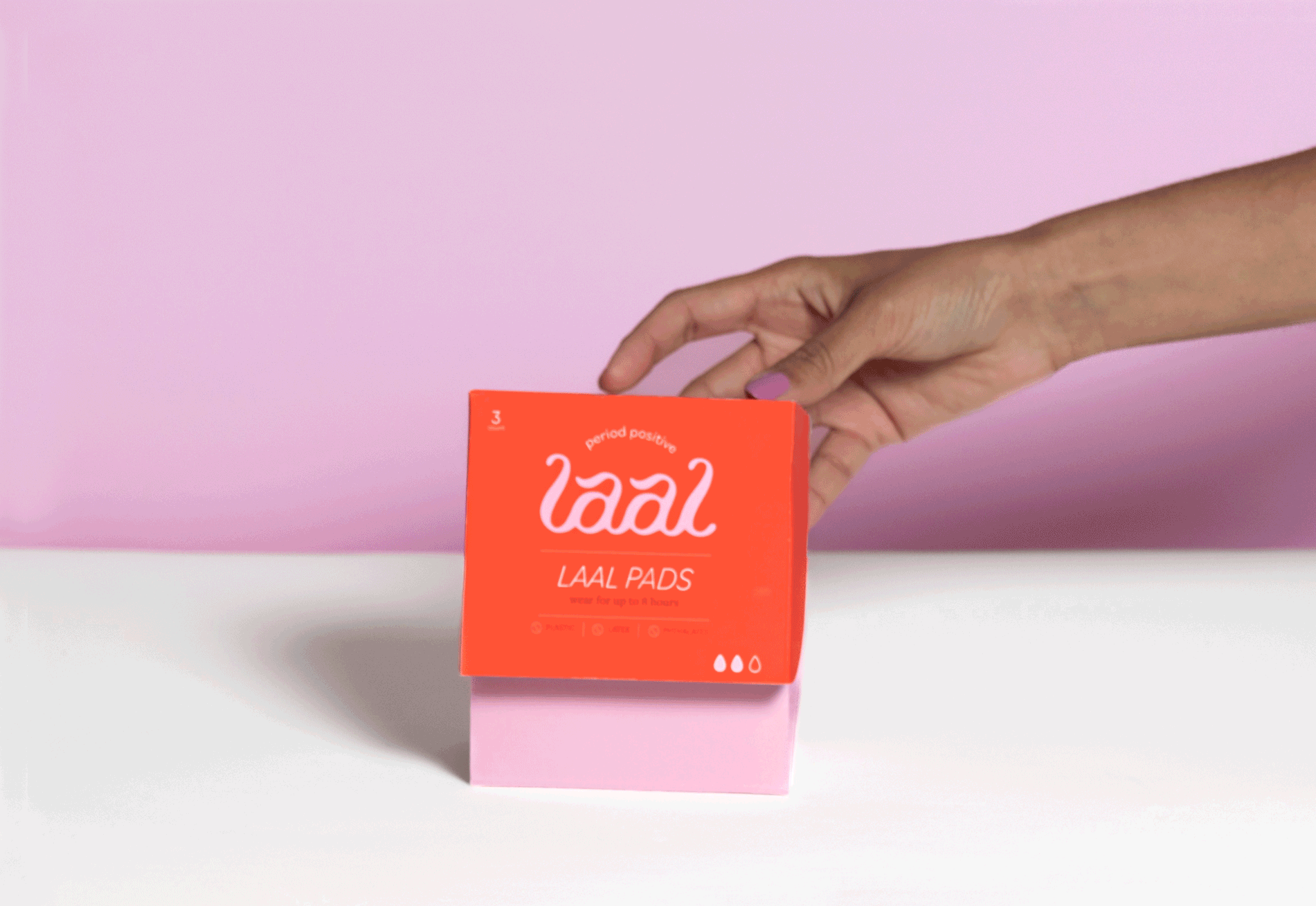 SOCIAL MEDIA
LAAL UNDIES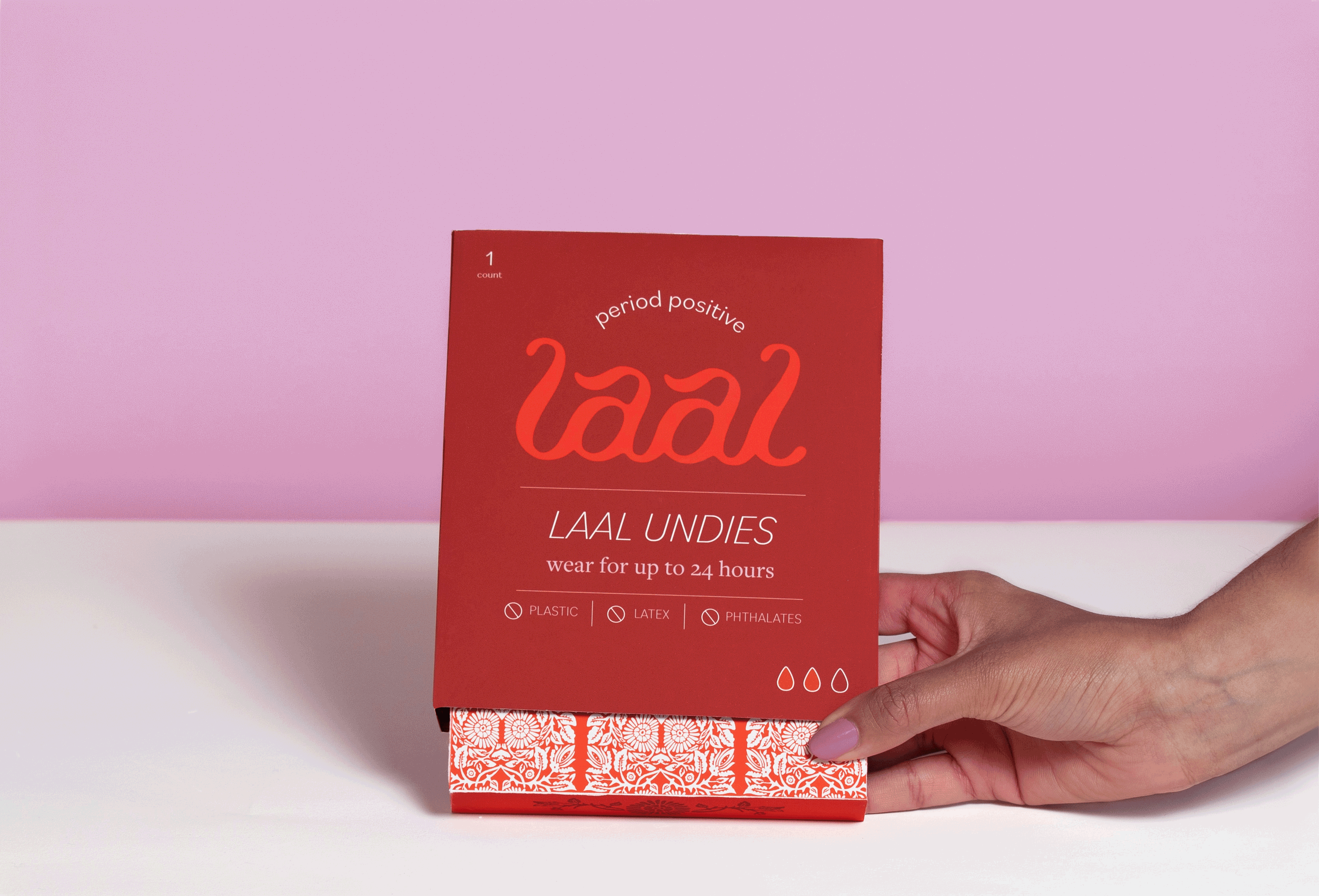 PROMOTIONAL VIDEO
POSTER CAMPAIGN


We designed a custom logo to establish a personal connection to our consumers. We named the company "laal" because this means "Red" in Hindi.

PROCESS OF PACKAGE DESIGN